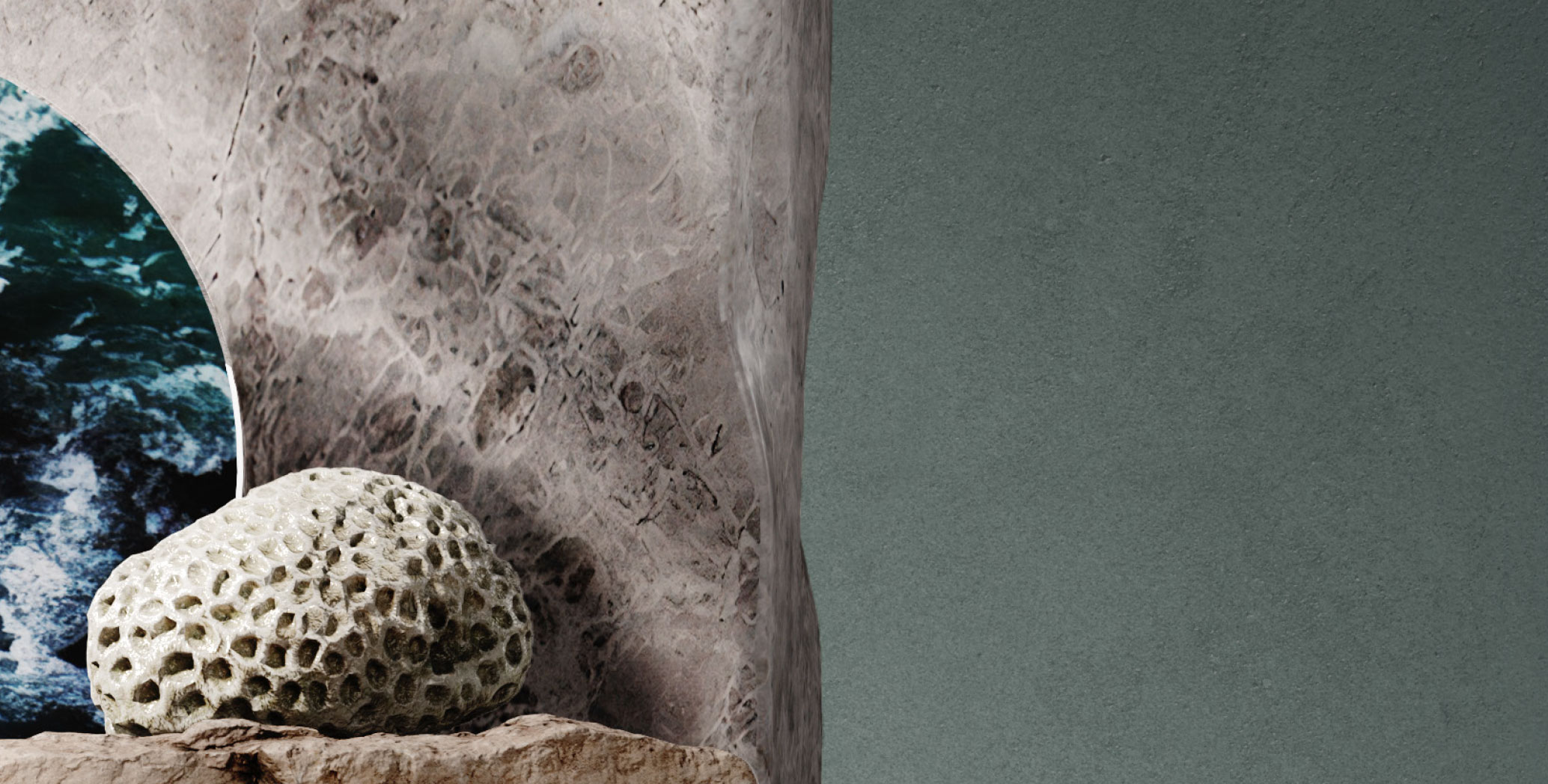 TIMELESS interiors
Epitomising refined luxury, the interiors of Alexander Park are underpinned by carefully crafted details, natural finishes and grand, house-like proportions. Visual connections to surrounding greenery create a sense of being completely immersed in nature.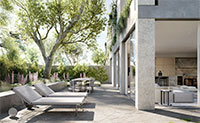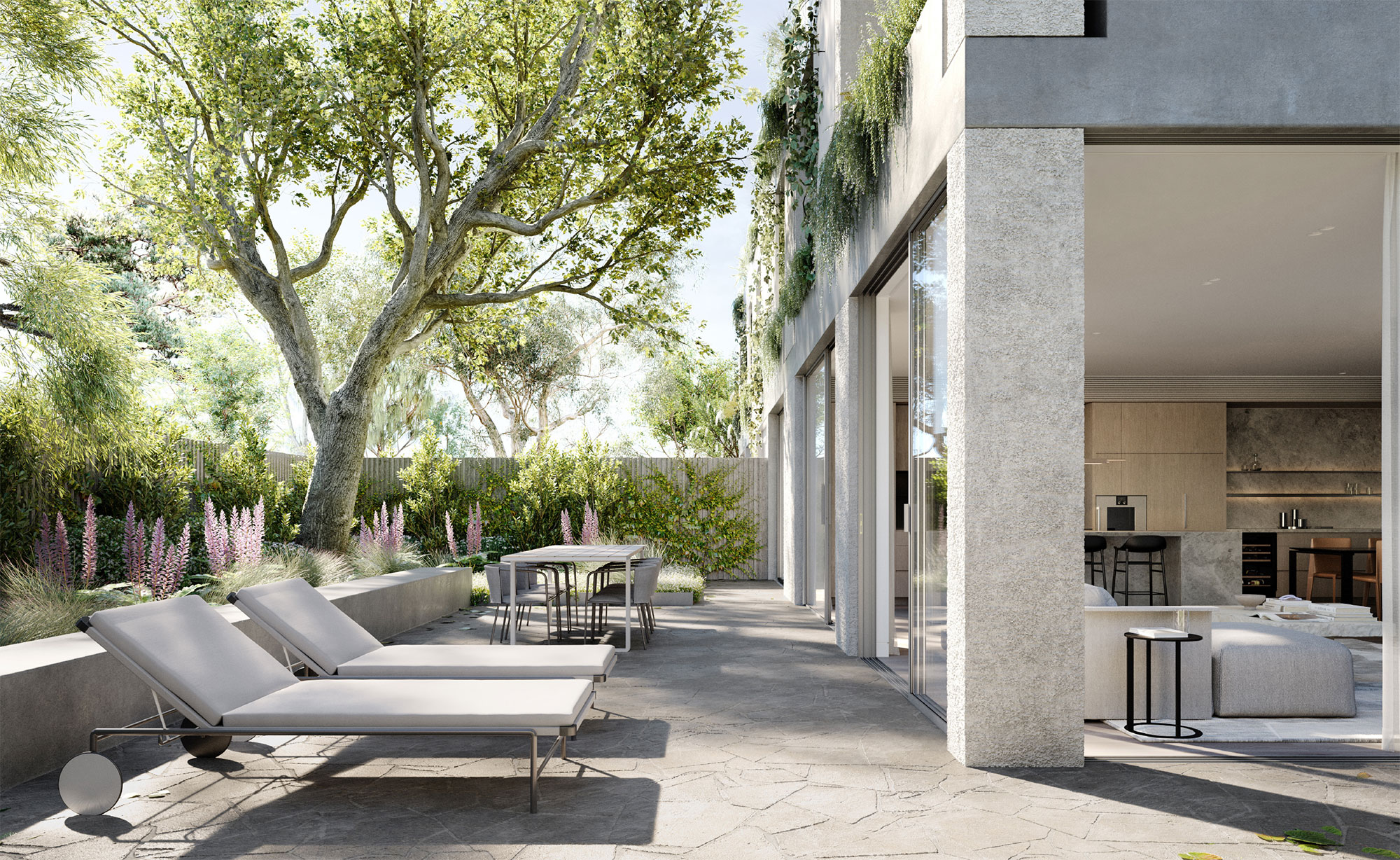 Carr's signature aesthetic is reflected in the open-plan living area, where an understated materials palette is combined with bespoke joinery and profuse natural light.
Striking the ideal balance between sophistication and comfort, the open-plan living area is a place to unwind, entertain and gather with loved ones. French Oak floorboards bring a sense of warmth to the palette, juxtaposing beautifully with cool-toned marble surfaces. The joinery has been cleverly designed to suit a range of lifestyles – complete with a stunning built-in bar, entertainment unit and plentiful integrated kitchen storage. Large sliding doors open out to a tranquil terrace area, creating a seamless flow between indoor and outdoor living.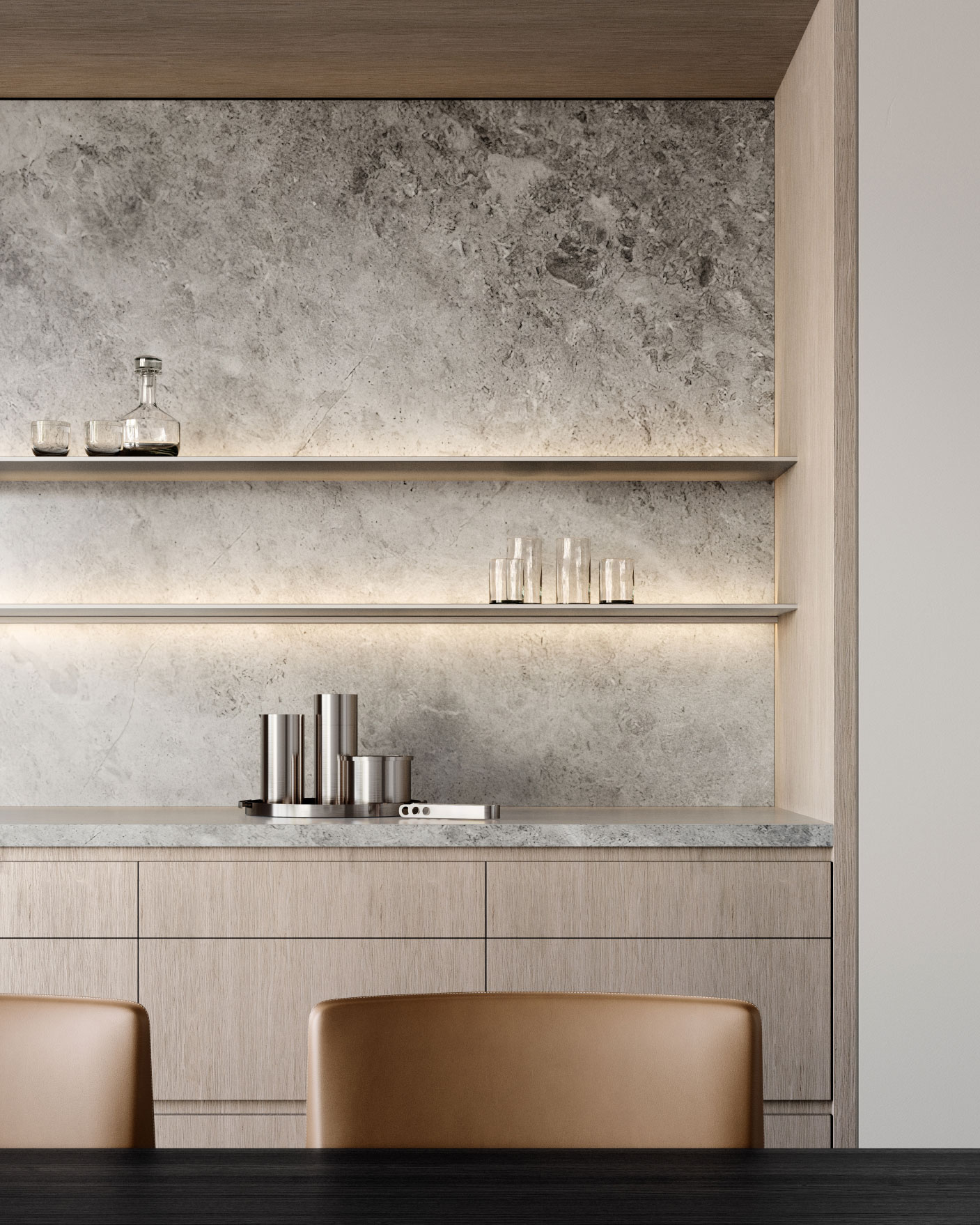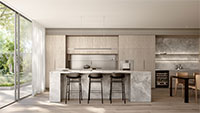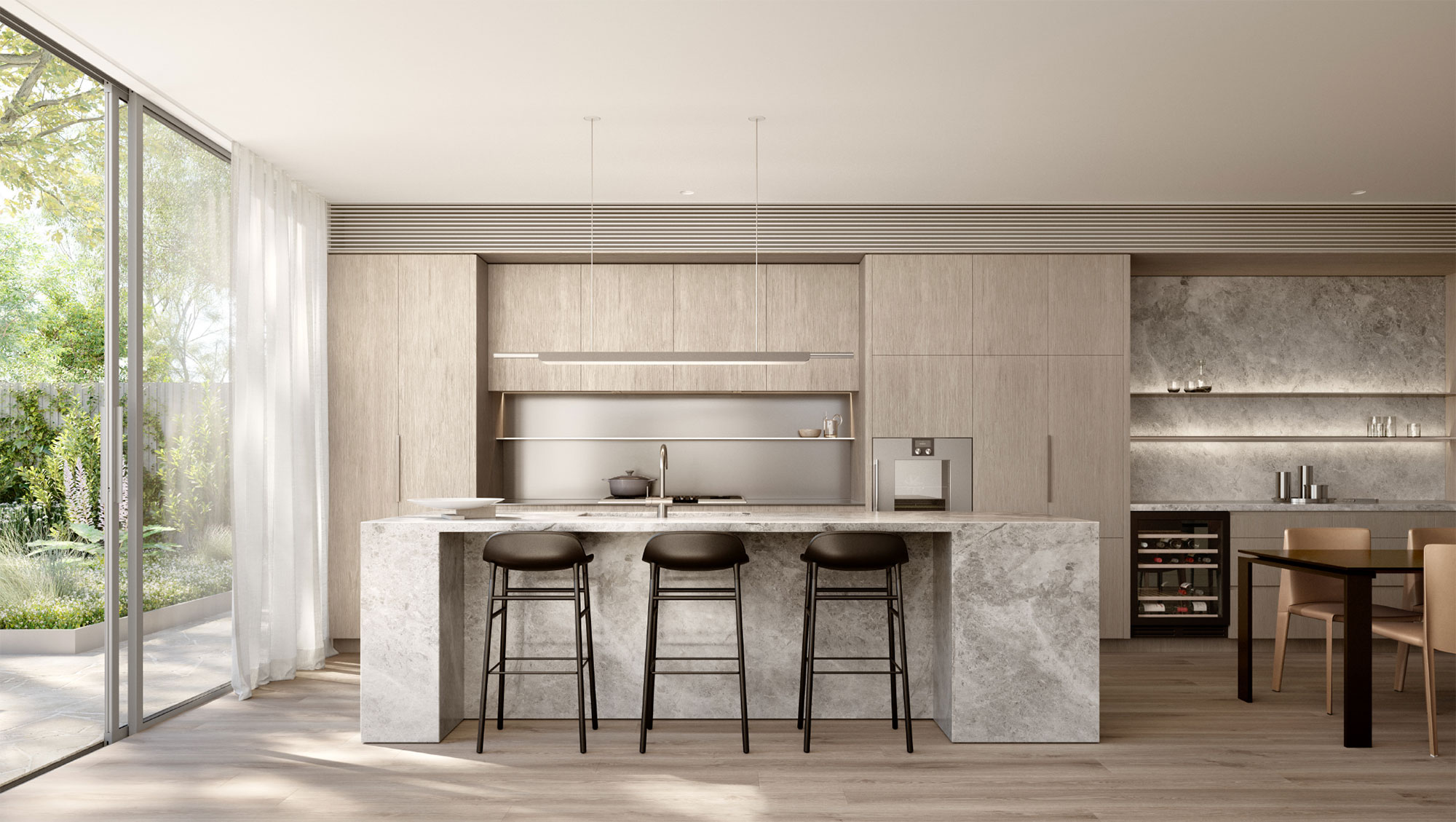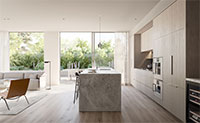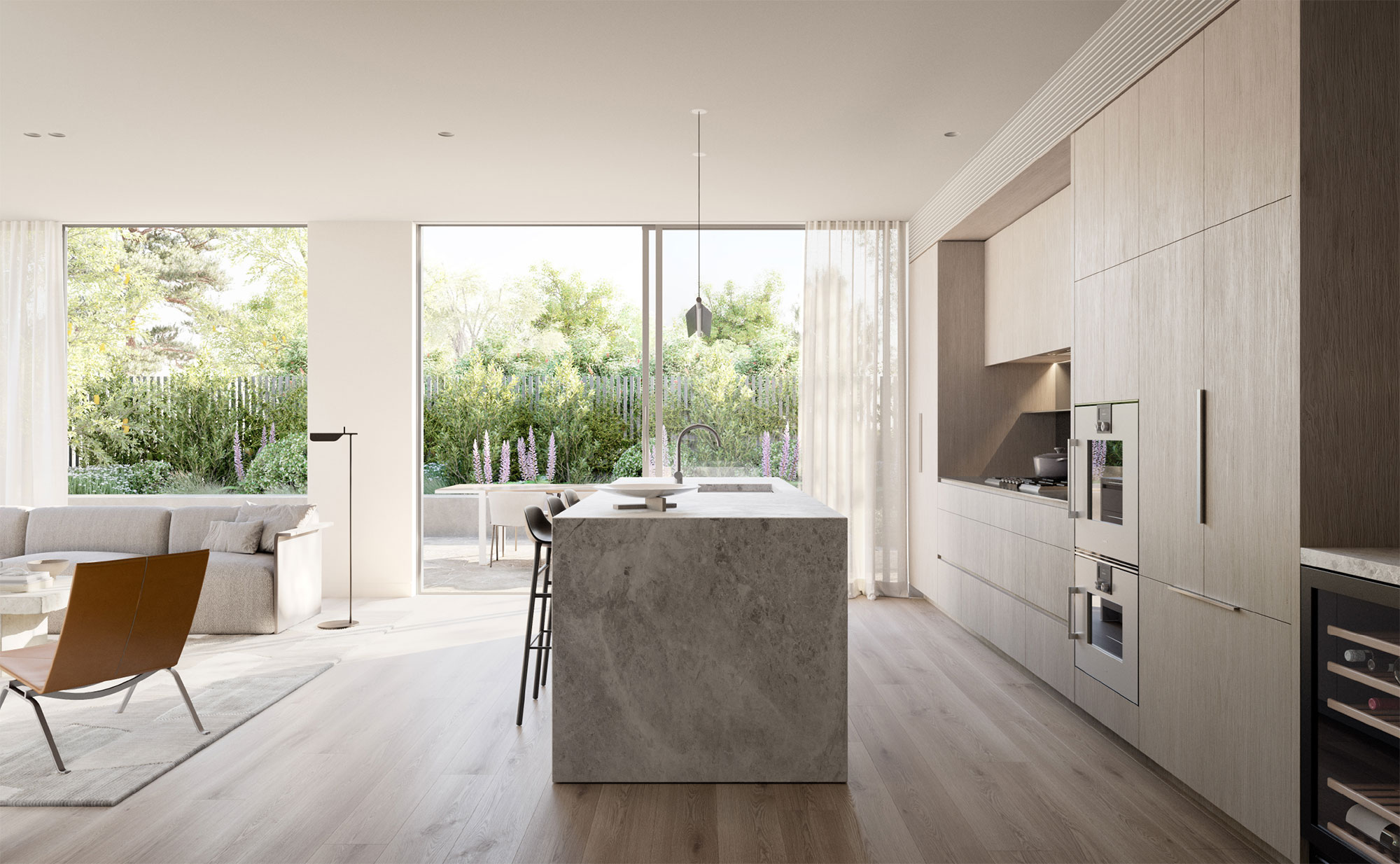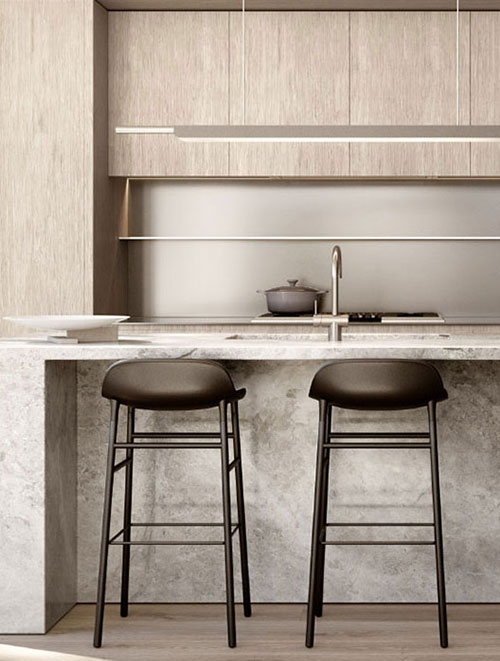 CHEFS Kitchen
The chefs' kitchen features ample storage, stainless steel bench tops and splash-backs along with timber veneer doors and a natural stone island bench. The layout is well-designed, offering generous proportions for all culinary functions from cooking and cleaning to entertaining, with minimal recessed joinery detailing.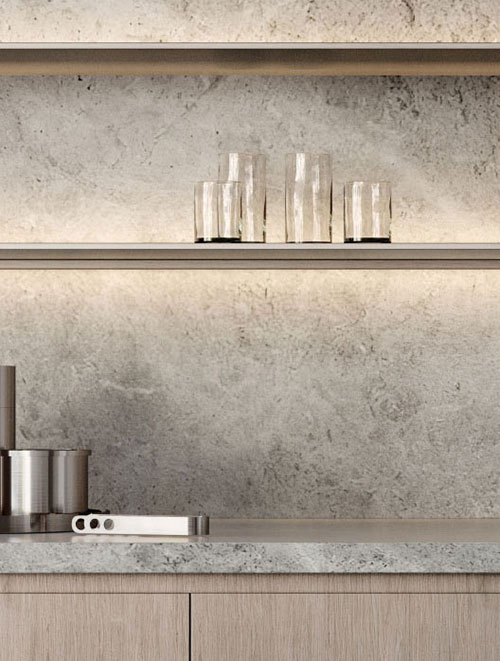 Considered Amenity
The joinery at the entrance features stone drawers and mirrored finishes, creating a sophisticated arrival experience. There is also considered bar joinery adjacent to the entertaining and dining areas. The TV joinery and display shelving is carried through the stainless-steel details throughout the apartment.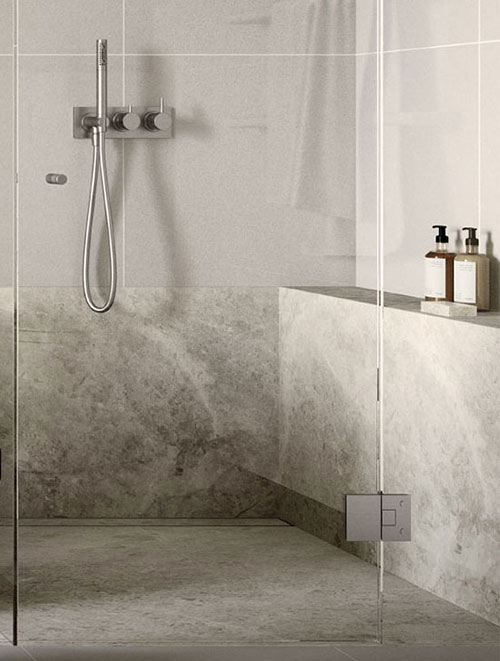 Quality Materials
Timber veneer is featured throughout the living, wardrobes and kitchen areas. Natural stone insertions have been highly considered in key areas, from the kitchen island bench to the master ensuite shower and bath areas. Solid surface basins are also featured throughout the bathrooms. Engineered French Oak timber floorboards have been afforded to the living areas, while wool carpets feature in the bedrooms.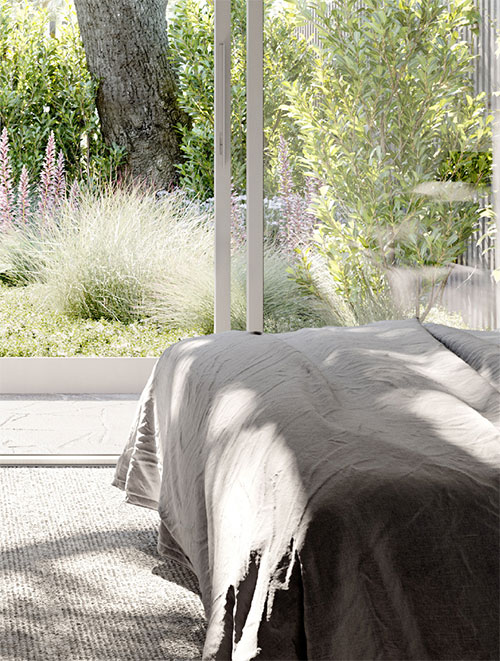 Dedicated Master Suite
The master suite connects to its ensuite via a spacious and functional walk-in robe. Master robes are meticulously designed to create a place for everything in the wardrobe, including custom drawer felt inserts and LED lighting details. Wide span and full-height glazing offers outward views, with the majority of the master ensuite having a clear path to natural light.
Escape to your private haven, the elegantly appointed and light-filled master bedroom. Here,
wall-to-wall joinery makes storing and organising your garments an effortless task while plush wool carpet creates a sumptuous sensory experience.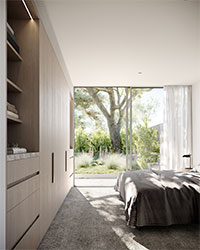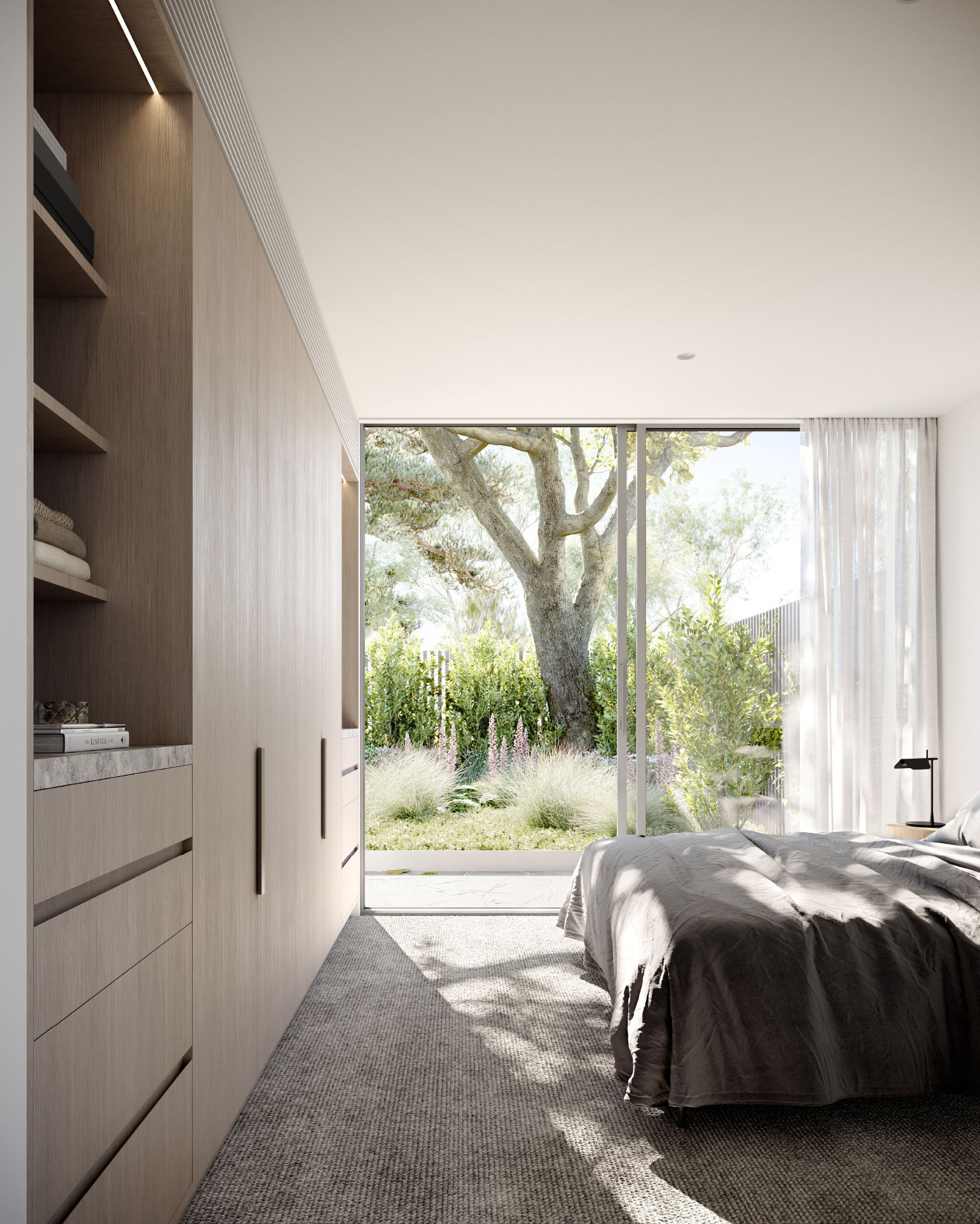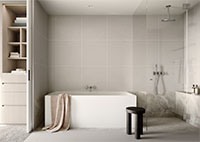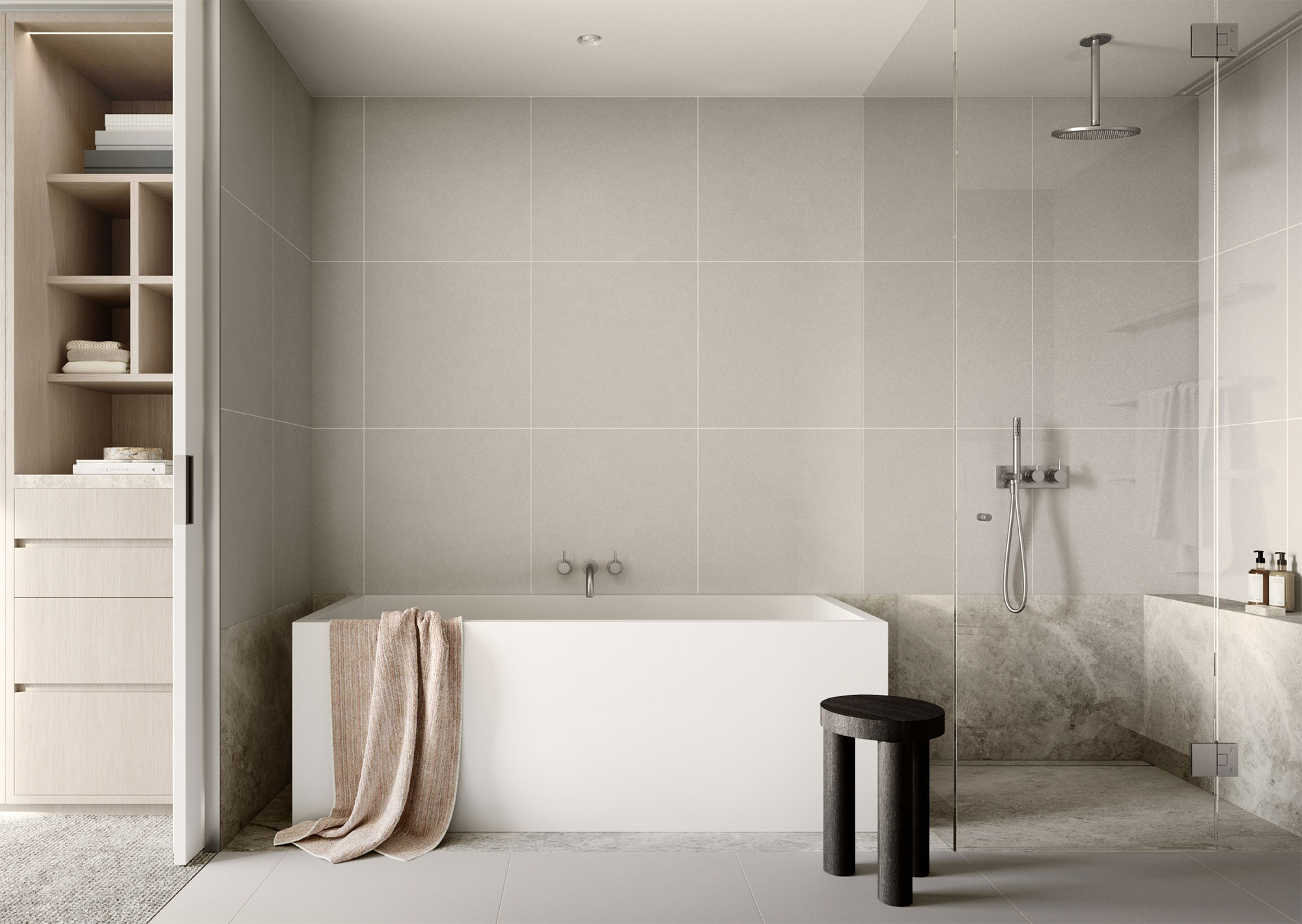 Defined by a texturally rich selection of finishes, the ensuite has been designed to cultivate an overwhelming sense of calm.
Punctuated by sleek feature tapware, the double vanity will streamline your morning routine while housing all your toiletries with ease. In the evening, treat yourself to a glass of wine in the large luxurious bathtub, or wash the day away in the oversized shower. Textured tiles and marble surfaces create a luxurious yet distinctly organic look and feel.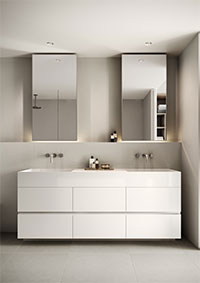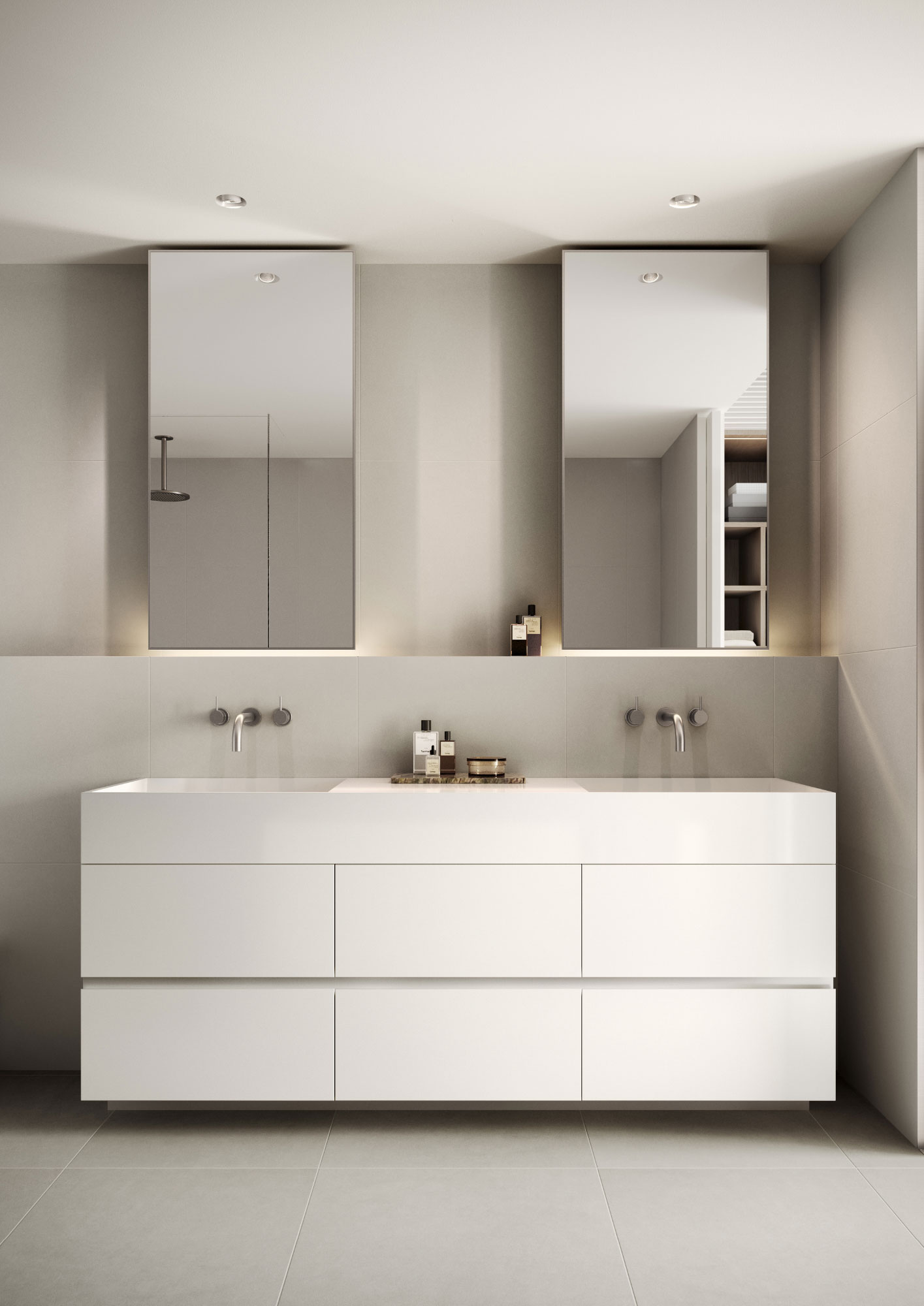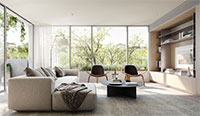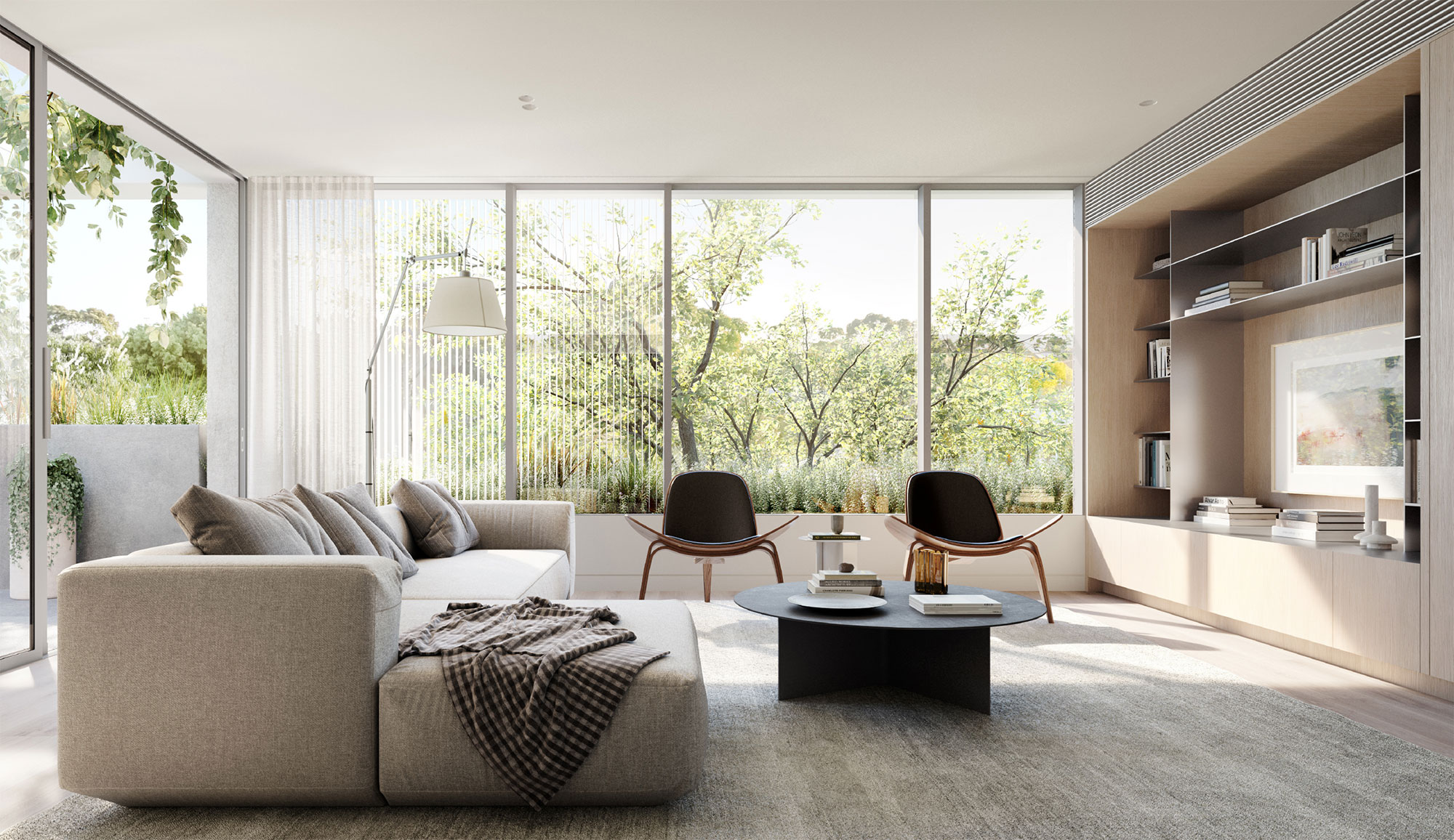 At Alexander Park, the beauty is in the finer details. Custom joinery provides limitless storage options while creating space for you to display your most treasured objects.